Are you a chair person?
Architects love chairs, maybe because the design strategy is similar to a building. For example the great French/Swiss architect 'Le Corbusier' designed some of the most iconic chairs we still see being produced today.
Great chairs stand the test of time, whether in your lounge, kitchen, dining room, bedroom or office, invest in designs that will look as good in years to come as they did when you first bought them. Savour the combination of the function and form of a well designed chair, that, who knows could end up as a piece of design history.
COLD COMFORT
Start nesting! Enjoy creating a cosy, warm home using the key elements of the 'neutrals' trend. Choose interesting textures, calm hues, tactile fabrics with an emphasis on natural-looking furniture. The combination of these different elements create a beautiful, warm and simple look.
It's a strong look! Interior colour palettes have been moving towards darker shades, Greys have gradually turned to Charcoal, Dark Blue and Black. Great for walls, creating a dramatic ambience with the help of accent lighting, velvet furniture, touches of mixed metals and large florals.  Provides a great background for hanging pictures and photographs.
Home Scents
Awaken your senses with collective locally made home scents range.
Collective have been working on their home scents range, locally made in Warwickshire, adding 3 new fragrances to the collection. The range now has 5 beautiful fragrances.
In order to let the scents do the talking, they are named simply, No 1  2, 3, 4, and 5 and are here to be discovered, at No 37 Park Street, where their beautiful aroma lingers….
No 1
No1 scent is an uplifting blend of sweet aromatic woody oud, oozing fresh coriander, zesty lemon grass and ginger that lasts and lasts and lasts. Perfect for day.
No 2
No2 scent is a sophisticated yet relaxing blend of East Asian smoky vetiver, fragrant woody cypress and provocative black pepper. Perfect for evening.
The two can also be combined successfully to create the best of both worlds.
No 3
No 3  scent is a delicious blend of grapefruit, bergamot and geranium, perfectly balanced to restore mind and body .
No 4
No 4 scent is a refreshing fusion of lime and peppermint, specifically designed to energize, invigorate and cleanse the senses.
No 5
No 5 scent is an earthy, spicy fragrance combining patchouli, frankincense and cardamom, to induce a sense of deep, lavish relaxation.
Relax, recharge or indulge – you choose!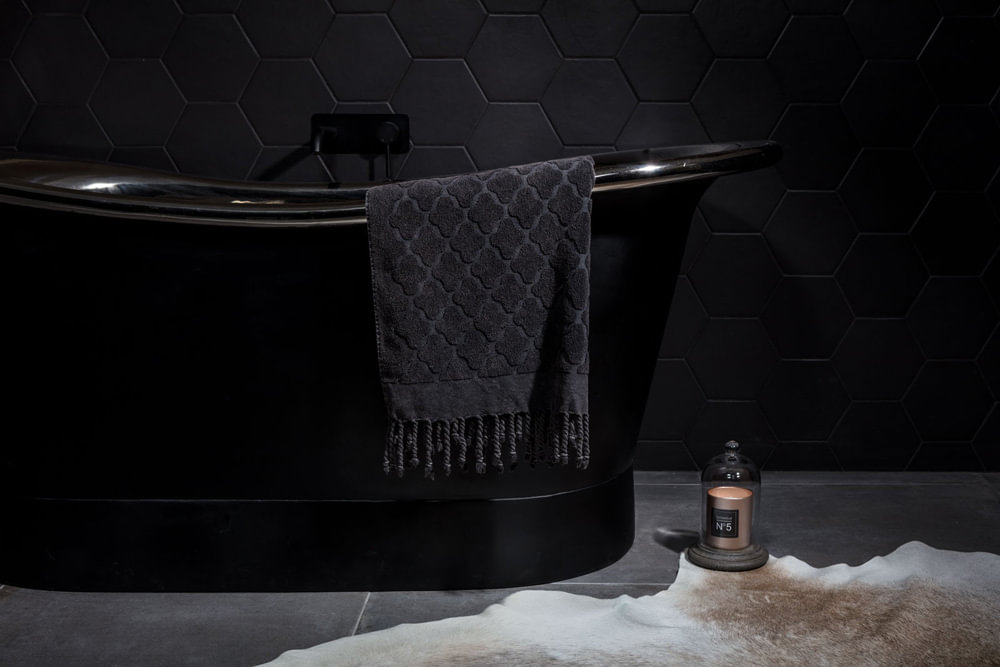 We stock a range of ethically sourced, beautiful quality sheepskin rugs and cowhides. A sheepskin or cowhide can add a touch of luxury and is a great addition to your home.
TOGETHER WE ARE COLLECTIVE
For style tips and trends take a look at our blog.
Meet the Founders
Carine Harrington, interior designer of Boutique Homes and Liz Downton, a former director of Chalet Chic joined forces in November 2014 to create this fantastically eclectic home interior concept store in Warwickshire.
"We live and breath interiors and want to share our love for them with all you 'like minded' enthusiasts out there! Scouring the world to source cool, creative, unusual, much loved pieces, to excite, inspire, and help you create the home that's individually yours"
Looking for off-beat, quirky, home furnishings and home décor ideas? You've arrived. Collective, the online and retail homewares store, is an eclectic treasure trove of leading edge furniture, lighting, home and garden accessories, designed to delight and excite.
Collective's tannery has an impressive choice of luxurious sheepskins selected for their varying textures, look and function.    Shop sheepskins here   There is one to suite every taste and every personality – which one are you? Silkies – the 'Avant Garde' For those of you that are ahead of the curve when it comes to home design, Silkies come pre-dyed in the...
Try something different! Enjoy spending time in our 2500 square foot lifestyle store, a converted metal fabricators in Leamington Spa.Love our unique products,  listen to our cool playlists (Shazam at the ready) and experience a fun in store vibe.
Only 1 hour 20 mins from London and 35 mins from both Oxford and Birmingham.Make Collective Home Store a regular haunt, when you are next in Leamington.
Pop in to see whats new! Our stock is always changing.
Find out what we are listening to!
Enjoy our store playlists, we have one for every mood as well as some great new music!
Izipizi
Designer frames and fashionable colors… comfort and style now go hand in hand.
Izipizi  READING glasses collection is designed with magnifying lenses, rubber feel, flexible hinges.
Izipizi SUN sunglasses combine optimum protection (category 3, 100% UV)
Izipizi SCREEN collection protects your eyes by filtering 40% of blue light emitted by computer screens, smartphones, tablets, TVs, etc).
Sun junior designed for boys & girls
Aged 3 – 10 years 100% UV Protected.
Folding pocket reading glasses.
Sun Glasses designed for Skiing and Mountaineering enthusiasts
100% UV Protection Cat 4